Make 'em say UHHH!.. UHHH!…Na, Na, Na, Naahhh – Na, Na, Na, Naahhh. Kevin Na, baby, yes! This man is why schmucks like you and me keep grabbing the links and hitting the course. Here's how Kevin Na started the day…with this happy tweet. I'm not here to make fun of his spelling…I probably would've gone with "mic'd up", but that's a tough one. It's a big day for Kevin Na. The microphone is on, and the cameras are zoomed.
Kevin Na has made over $800,000 playing golf this year already and it's only April. He's a professional, and he's rich. Yet, at the Valero Texas Open on Thursday, he took the 9th hole and hit a cool 16. That's right, 16 strokes in one hole…legendary. If you have 5minutes and 50seconds of your life you wanna chuck out the window, watch this video.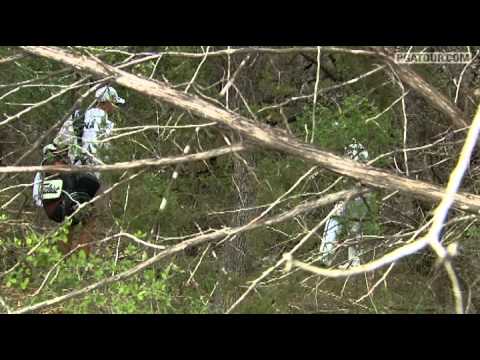 It's says "PGA TOUR" on this video, but I swear it should say "Animal Planet" or "National Geographic". This dude is just camped out in the jungle. Absolutely love it… just providing inspiration to amateur golfers across the globe. Quote of the clip from the announcers: "This is roughly his 15th shot, but that's unofficial, we'll have to tally that." Good call, guys… it was a 16. Regardless, Kevin kept his composure and closed it out. Good work, son. Must've set a record though, right? Nope… our boy John Daly has him beat by two strokes for a cool 18. He put six balls in the water while playing the 543-yard, par-5 sixth hole to score 18 at the Bay Hill Invitational back in 1998. Nobody beats our John Daly.
-bp