You know how much we love Deshawn Stevenson here at LobShots. He just oozes class out of the ink in his pores. Very kind of Abe Lincoln, shown here, to return the tattoo favor to Deshawn. Can't feel good to get your adam's apple tatted.
So awesome. haha. Good grief, while looking for a good image of Deshawn's gross tattoo, I stumbled upon this old video. If you don't feel like getting creeped out, don't watch it.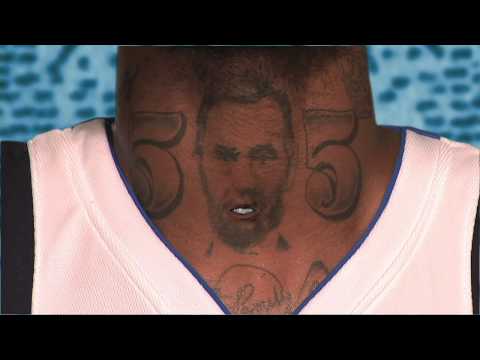 All kidding aside, love the Abraham Lincoln doctored picture, and if, back in the day, Honest Abe had a neck tat, I'd prolly be way more into them.
-bp