I love nothing more than having an overhelming sense of American pride.  And thanks to the U.S. Women's National Team, I was greeted with that as I woke up on Sunday morning.  I'll be the first to admit that I missed all of regular time and even Brazil's goal early in extra time, but that was because I was passively interested in the outcome of the game.  That was until I started hearing about how we had gotten screwed on an undeserved red card, had a blocked PK by Hope Solo (who is smoking hot, but I'll get to that later) called back on some SOFT rule that is never called, and had allowed Brazil's extra time goal on a play that should have been stopped for offsides.  I became furious. 
As a biased sports fan I always think my team is getting screwed, like when Matt Holiday missed home in Game 163, or when Marlon McCree fumbled in 2006 (Ok, that was our fault)… but I feel like America gets hosed on the world stage more than anyone.  So I figured this was just another instance of this happening… that was until Abby Wambach put back the goal of her life.  The "ping" of the ball hitting the back post of the goal as it sailed past two Brazilians will forever be stuck in my head.  Every time I hear that sound I smile and think "Oh Sh*t!! THAT JUST HAPPENED!!".  I want that sound to be my doorbell.  And then everyone went nuts…
Landon Donovan's was more special for me… check this out, gives me chills every time: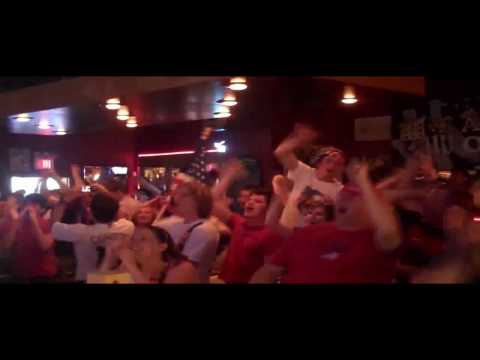 Congrats to the women's national team, on an unbelievable victory.  And hey, regardless of what happens in the rest of the tourney, at least we all know that our goalie is smoking hot… and your's isn't.
– Showman