Kimbo Slice made his boxing debut last night against James Wade. As we all know, Kimbo turned to MMA fighting after he was made famous from his YouTube back yard brawls. Turns out he wasn't so hot at wrestling so he turned to boxing. Welp, here's his 10 second knockout that has pushed the 39 year old badass back into the national spotlight.
Not even kidding… dude just laid there, thought he might be dead. Unreal. Reminds me of the super old clip of Mike Tyson setting the Junior Olympic record back in 1982 for the quickest knockout ever in a boxing match…8 seconds.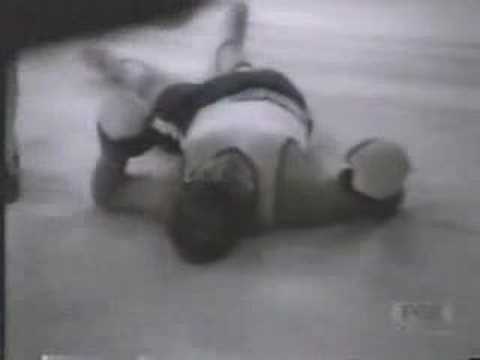 Kid Dynamite, in the raw.
-bp
[via The Big Lead]