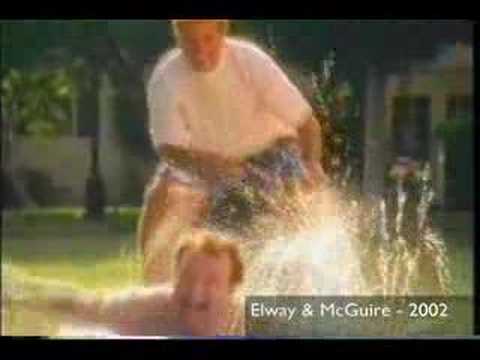 Yes! Yes! I can sleep tonight. Lobster Chuck, I don't know who you are, but you're my Man Crush of the Day. In the comment board from this post: "People Let Me Tell Ya 'Bout My Beeeesssst Friend….", Chuck has solved a great mystery for me. From the post, there's a song: "Best Friend" by Harry Nilsson (who I've never heard of) and it was featured in the TV show "The Courtship of Eddie's Father" (which I've never heard of) and covered by "Rob & Big" (who I've never heard of). I challenged you lobsters to figure out how I knew the song, only with my miserable description of "some sitcom or commercial, like some slow-motion-prancing-type-of-scene pops into my mind". Boom! Chuck comes through like a champ! He remembered, and J Dot, who got this damn song in my head in the first place, found the YouTube clip. Slow-motion-prancing-type-of-scenes are all OVER this commercial.
Mac and Caster thought they had it nailed with this robot commercial, which fit my description, kinda, but after watching it…zero recollection of ever seeing it. I won't deny that I have seen it, because I was probably watching TV on Father's Day in 2008, but we'll just call that a misrememory. Either way, this post is one of the many reasons I love the internet. Start a stupid blog, ask a stupid question… just the like that, the internet responds.
My new buddy Chuck and me… best friends.
-bp
(yes, I made up the word misrememory)