Everybody just needs to calm the freak down about Novak. First, all anybody can talk about is him peeing on the sidelines. Now, people are actually blaming this Bolts loss on him? Really? He is the LAST person to blame for the loss. The Chargers basically pulled this kid off the streets and he been better than anyone could have imagined. He has literally taken away the kicking job from the most accurate kicker in NFL history. That's the mind-blowing stat on Kaeding. Playoff blunders aside, Kaeding ended the 2010 season as the NFL's most accurate kicker of all-time, converting 86.5% of his field goals attempts. Not kidding. If Kaeding were 100% healthy right now after his game 1 injury… Novak would still be the Chargers kicker. That's how good Novak's been.
Sure, he missed 2 FGs in the Broncos loss, both 50+ yarders. But, if you pull a kicker off the street and rely on him to make 50 yard FGs all day… you're an idiot. He did, by the way, set a career high with a 53 yard FG in this game. He also hit a 25 yard FG. Think he felt bad about missing the game winner? Marty Caswell with xx1090 tweeted that he broke down crying to reporters in the locker room. That sucks. **updated with video**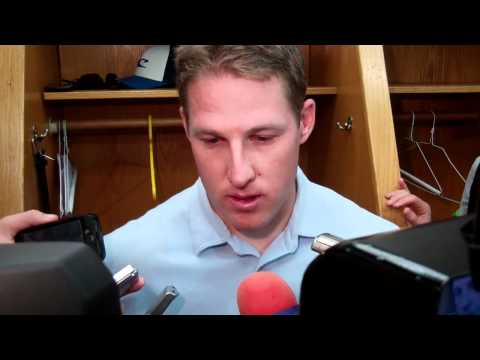 Poor guy. He was the last one in the locker room answering questions. Every other player… you know, all the ones that have been on the Bolts all season long… were gone.
Like I said, I still love you, Nick Novak.
-bp