Ron-Ron! It's finally on the back of a jersey. Goodbye Artest, Hello World Peace. How do you not love this guy? This new guy, the guy that has turned his life around and sees a shrink…not the guy who charged into the stands in Detroit. The most amazingly misunderstood person in the history of the NBA… maybe the world. It's well documented here and here that he's my favorite NBA player. It happened when he came to the Lakers…everything I used to hate about him…I suddenly loved. Fanhood at it's finest. Check out this amazing LA Times interview.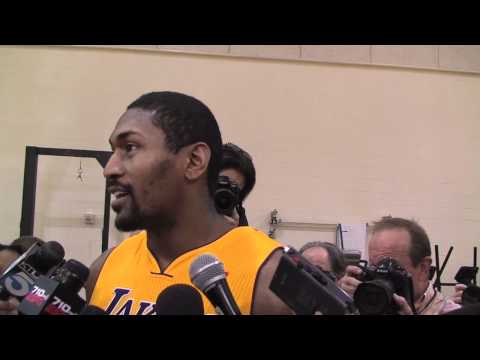 Oh, you think I'm out of shape? "If I showed you my abs right now, you'd probably leave your husband."
That my fellow lobsters, is why Ron Artest Metta World Peace is my favorite NBA player.
-bp