All this Lob City talk with CP3 going to the Clippers… and Blake Griffin being the main benefactor. It would seem that DeAndré Jordan was feeling a tad bit left out. He, along with the rest of the Clips, handled the Lakers last night 114-95, and it wasn't even that close. Sure it was only a pre-season game, but the Clips looked good.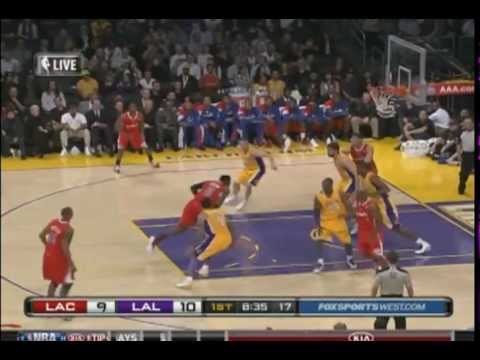 Damn, son. Welcome to Lob City. Get your Lob City t-shirts here!
Oh, and if you want to know about Blake Griffin's first dunk of the year, here it is:
It resulted in a technical foul. Ha. See and read all about it here. For more DeAndré Jordan dunkage, go here.
Should be a fun year for hoops in the City of Angels.
-bp
[h/t TBL]