By now, everybody's seen this runaway cart at the Cowboys game on Sunday high school state championship played at Cowboys stadium on Saturday. but I hadn't seen/heard the remix version. Good times.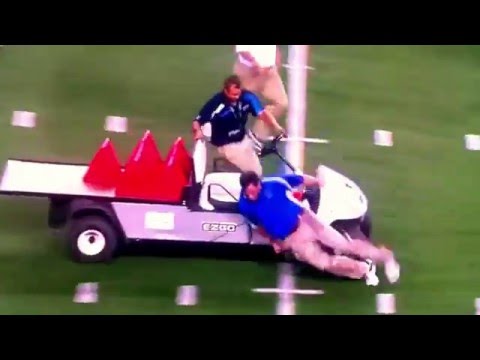 Roll out! Easily the best part…
**update** So, reader Chuck just corrected me up top on the "Cowboys game" part… and sent me a great link with a video interview of the Dekaney Wildcats head coach, Willie Amendola. I only posted the original video because I knew that there were no serious injuries, although a jacked up back and a broken ankle are no fun. But, my new favorite part is this coach…seems like a good dude. Regarding his "roll out":
"I thought it was athletic and I looked at on film and it wasn't very athletic at all. Lucky I didn't roll over myself," said Amendola, clearly in good spirits. "I looked at it and said that's a 56 year old man I tell you you can't do it very gracefully."
"…it wasn't very athletic at all." So good. Love it. Thanks again, Chuck.
-bp
[lobbed by herm, joey bag-a-donuts and j dot]