Best shirt ever. If you've been living under a rock and have no clue what "That's a clown question, bro" is all about, here's the remix. It's a worldwide phenomenon.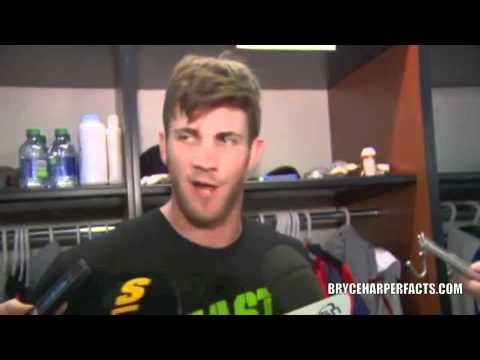 Why's this shirt so awesome? Many reasons, and I'll get to them… First, take a moment to absorb some of ESPN's amazing report:
That's a clown report, bro. Serious with that crap? Got your crackpot team of employees over at the worldwide leader to figure out they "soon will be available"? Get a grip. They're available now, and they're awesome. Yahoo! is reporting that Harper is now going to trademark the phrase "That's a clown question, bro." All the more reason to pick up this Homey the Clown version of the shirt. You can buy it here. These tees are pimp too because they're the thin, soft and cuddly shirts… not your thick gross walmart-esque… or worse under-armour-esque shirts.
If you don't remember Homey the Clown from In Living Color… then you fall into one of three categories…1) you're a little too old to remember. 2) you're a little too young to remember 3) your childhood sucked.
This is one of those shirts that you roll into the bar wearing and if people 'get it'… you're an instant hero. If they don't… they want to… so they ask. Hopefully that "they" is of the opposite sex and bada-bing-bada-boom… the ice is broken. Either way, in the end…you're the hero.
-bp
[Did I mention where you can buy this shirt? Full disclosure… these guys, Look at Me Shirts, advertise with us. Aside from Google Ads, which everybody has…I've turned down dozens of advertisers…because I thought they really sucked.  These guys, however… are awesome. They make the kind of shirts that I'd rock. They're funny. Their shirts feel glorious on your skin, and I like the way they go about their business. Aside: how sick is that "Knuckle Deep" R.A. Dickey shirt off to the side of this page? Clever, clever.]