People know this, right? That Terry Crews played for the Chargers? I can't find crap for good pictures of him as a Charger online, so maybe people don't know?
He was on the 1993 San Diego Chargers, folks. Look it up. I had to get the above screengrabs from this video of him roughing the passer.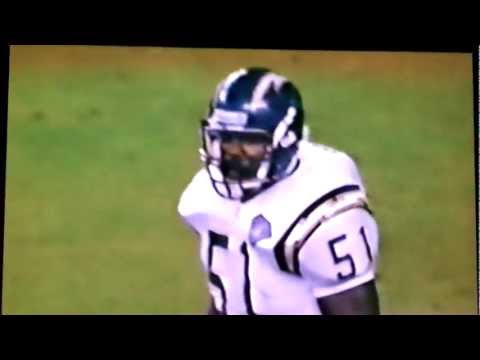 Rodney Harrison should've picked that.
-bp