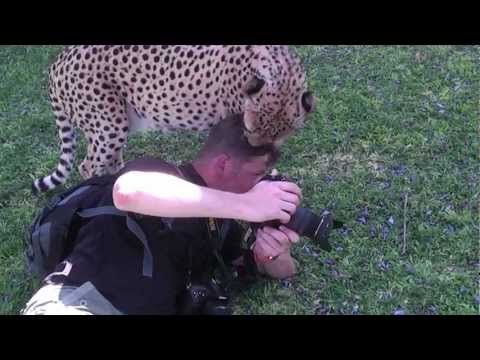 Meet the photographer that's lucky to be alive. From YouTube:
When I visited the Otjitotongwe cheetah farm in Namibia last year I went down on my belly to make an eye to eye portrait of another cheetah that was lying in the grass. Suddenly another cheetah starts to lick me on my head: a great however somewhat scary experience. Although raised in captivity, it's still a predator.
"Somewhat scary", huh? Consider yourself blessed, sir… as these encounters with cheetahs, raised in captivity or not, don't always turn out so hot.
-bp
[h/t Adam]