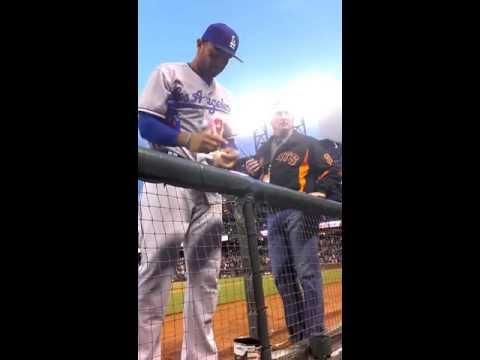 YouTube – Matt Kemp is sucha great person. He came over after the game and made one of my best friends night 🙂 he's fighting a tough battle and this was sucha great gift by Matt Kemp ! I'll never forget this.
Put your allegiances aside for a second, Padres fans. Recognize this for what it is… absolutely amazing. Good work, Matt Kemp… great work. Literally made me tear up…
That's a far cry from the dude we saw confronting Carlos Quentin in the tunnel… shows that we're all human. We have our bad days, and we have our good days. Ball-players are human. Strip away the fame, the wealth, the dreamy blue-eyes, the toned body, and the insane athletic ability… Matt Kemp is just like you and me.
-bp