A couple days ago, Ben Higgins from 10News brought me in to chat about the Jordan Baker gum story that went national. Pretty cool experience. Oh, and before you start making fun of my jeans/t-shirt/jacket look… know that 1) I pull it off. 2) Ben told me "I'm wearing a suit, and Eric Weddle wore shorts and a t-shirt when he came in… so wear something in between." Nailed it. 3) Just kidding, I don't pull it off at all.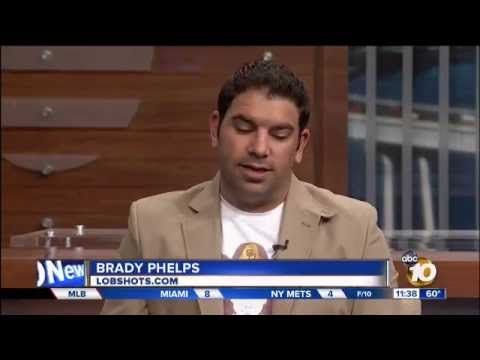 It's a whopping 2 minutes and 54 seconds, so good luck finding time in your day to watch the whole thing. The taping actually lasted around 4 and half minutes, but they had to edit a bunch of stuff out… including me name dropping Greg "Showman" Bowman as the co-founder of LobShots, and me saying tons of hysterical things.
Also, if anybody wants to know the workout regime I went on to make my face look as fat a Jabba the Hutt's, hit me up directly, I can give you all the details.
I'm going on a diet.
-bp