The Goff Family was incredible enough to sponsor and put together this fine group folks to shoot free-throws for charity on Saturday. Although we should have been called, "Team Goff", Mike insisted on calling us "Team Lobshots", so we had no choice but to represent.
Left to right: Gibbs, Brooke, Bryan, me, Randy, Caster, Mike and Jessica, Body. 
Gorgeous group of people if I do say so myself. It was a speed free-throw shooting contest and without getting into all the details, we finished third out of approximately 50 teams. (I think? I actually have no clue how many teams their were… could've been over 60). In finishing third, we absolutely crushed all Chargers players that were there, notably Manti Te'o, Corey Liuget, and Le'Ron McClain.
Nice to say that we, led by former Chargers' great Mike Goff, were able to dominate a bunch of current Chargers in a sporting event… even if it was a speed free-throw shooting contest. We also crushed Judson and the boys from XTRA Sports 1360, which I took personal pride in. The winner? Recently resigned Chargers doctor, Dr. David Chao, put together a team… and they won. He didn't shoot himself, but his team shot well.
Although they took home first place, we took home (I think) the honor of having the single best round in the entire tournament because we hit 93 free throws in 3 minutes. That's more than one free-throw every other second, folks. Personally? I was fueled by pancakes.
Kidding and gloating aside… this was a special event. If you don't know what Huntington's Disease is… or why Charger PR Director Bill Johnston puts on the event… watch this video that Annie Heilbrunn put together. Warning: You'll cry.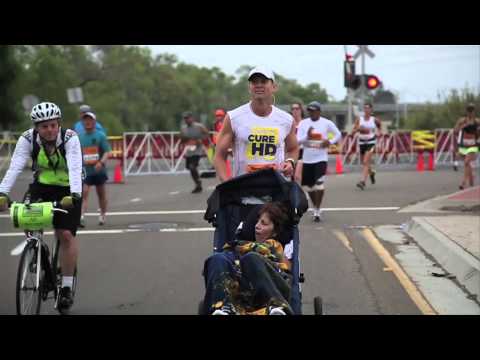 Thank you Bill for being a stand-up person and setting an example for all of us on what it means to be a man. God bless you and the cause you're fighting for, Bill.
Thanks again to Mike and Jessica Goff for letting my wife and me, and our friends, be a part of this event. It was incredible.
-bp