@LobShots The Tony Gwynn jersey went back up on the County building this afternoon. http://t.co/lhX8px3B1O pic.twitter.com/JPwiCcWLhM

— SanDiegoCounty (@SanDiegoCounty) June 19, 2014
Not saying that San Diego County put this back up because I asked them to, but it's pretty cool that they directly responded to my request to do so. It was no small undertaking either. Here's the video of it going up, along with a tribute to Mr. Padre.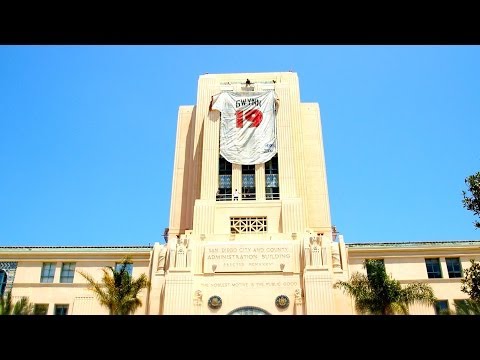 Really cool. Really special. (Comical that there's still a Cox/Channel 4 ad in the bottom corner.)
-bp