I haven't had the time to fully dig into the fact that Fox and MLB completely ignored Tony Gwynn during the All-Star Game. I went on a twitter tirade about it and felt that was enough. Here's a sampling of that so you know where I stand:
Terrible. RT @sharapovasthigh: Wait a minute… Nothing on Tony Gwynn? An overdone Jeter slurpfest and nothing on Tony Gwynn?

— Brady Phelps (@LobShots) July 16, 2014
I'm infinitely more offended by the lack of a Tony Gwynn tribute than I am by no #Padres making it in the game. #AllStarGame — Brady Phelps (@LobShots) July 16, 2014
Thank you. RT @richarddeitsch: All of you angry about no Tony Gwynn tribute? You are damn right.

— Brady Phelps (@LobShots) July 16, 2014
Take notes, Fox. #RIP19 RT @Ken_Rosenthal: Photo of Jones' cap. pic.twitter.com/G5NfaeGSsm — Brady Phelps (@LobShots) July 16, 2014
I wonder if @MLBONFOX is okay w/ Tony Gwynn's baseball-reference page? http://t.co/NdTWmp4lX6 pic.twitter.com/aGA0PMIPnf

— Brady Phelps (@LobShots) July 16, 2014
Then the Padres dropped the silent hammer on Fox/MLB.
pic.twitter.com/eccExo19do — San Diego Padres (@Padres) July 16, 2014
Wow. Hear that Selig? @mlb? @MLBONFOX? Anyone? Well played, Pads. RT @Padres: pic.twitter.com/YlQomHbZTa

— Brady Phelps (@LobShots) July 16, 2014
I'm thrilled with the @Padres twitter feed right now. No words, and yet they landed a knock-out haymaker square on the jaws of MLB & Fox.

— Brady Phelps (@LobShots) July 16, 2014
The @Padres… standing over @MLB and @MLBONFOX pic.twitter.com/yqMcHtraaS — Brady Phelps (@LobShots) July 16, 2014
Then MLB and Fox issued a joint statement about it and their explanation can kiss my ass:
We are deeply saddened by the loss of Hall of Famer Tony Gwynn, an extraordinary individual whose memory we have honored in numerous ways in recent weeks. The Baseball family has sadly lost a number of people this year – including Hall of Famer Ralph Kiner, Frank Cashen, and former All-Stars Jerry Coleman, Jim Fregosi and Don Zimmer – and did not want to slight anyone by singling out one individual.
The immediate and obvious laughable irony of this explanation is that the entire night was focused around Derek Jeter. Deadspin even compiled the 100 times he had his name mentioned in the Fox broadcast. On top of that… there is precedent for singling out a player, as mentioned by Matt Hall of UT-San Diego.
So Fox opened its 2002 All-Star Game telecast with a tribute to Ted Williams narrated by — wait for it — Tony Gwynn: https://t.co/8ysEPoEZH6

— Matthew T. Hall (@SDuncovered) July 17, 2014
Further proof that this explanation is a complete joke. Next time, Fox/MLB… just swallow your pride and admit you messed up. I would have been totally fine with them basically saying… "We blew it. We're sorry. We honored Tony Gwynn in the pre-game show and thought that would be sufficient. In hindsight, we now realize that an additional tribute should have been made during the game broadcast… you know, when people were actually watching. Tony deserved better. The end." But no, they made some sorry and stupid excuse. So frustrating.
Thank you so much to Sully Baseball, for doing what Fox/MLB did not…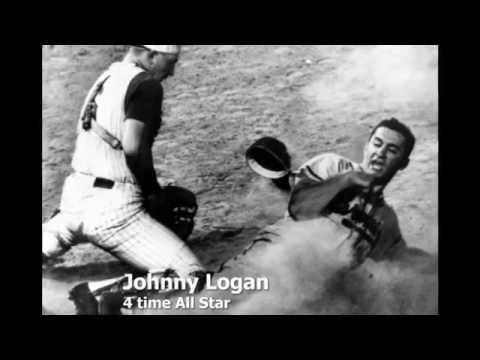 Chills at the beginning… tears at the end.
RIP, 19.
-bp