Prepare to have your SDSU minds blown…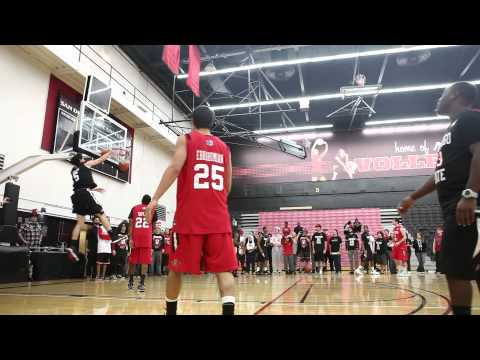 Black. Red. I believe that we..nuff said. Win win win. Cut down nets. A-Z-T-E-C got next.
Game. Over. Tim Shelton! You animal! GTFOutta here with this video! Serious? This is so pimp, I can't even wrap my head around it. The sickest college basketball video ever produced. Ever. Lyrics are sick. Production value is legit. This is not some backyard scrap video made like teams have done in the past. This is Yo! MTV Raps worthy. Name dropping fools like a mad-man. The video debuted on the jumbotron at Viejas Arena just before our monster win over UNLV on Saturday. I have proceeded to download it and watch it over and over.
My second thought after the chills cleared from watching this jam… "Oh man, what's Coach Fisher gonna think?" So I looked it up, "I did see it and I thought it was terrific," said 66-year-old Steve Fisher, rap fan extraordinaire. Our boys from The Show representing like bosses. We've been in The Show and covering The Show since this blog started…as seen here, here and here. Since our coverage…and their continued awesomeness… their national coverage is blowing up. You can definitely see a few lobsters in the video. Here's a shot of Showman hanging with a few of the boys from the video.
To many more wins, Aztec Nation. Congrats to The Show. Deserved. Aztecs, what's up?
It's cha boy by request, numbah 10…T-E-S…yessss.
-bp
[lobbed by Danielle, via Body]
p.s. —Sorry Showman, I know you wanted this one.