That is an amazing photo… here it is in .gif form. More amazing.
That just wasn't fair last night. The Blake Show embarassed the Llama…twice. Big Lakers fan here, but big Blake fan too… I could watch these videos sixty times today easily and be totally content with that. You know how we love our Blake Griffin dunks 'round here.
That, as I've pointed out, was bad… then it happened again. Maybe worse.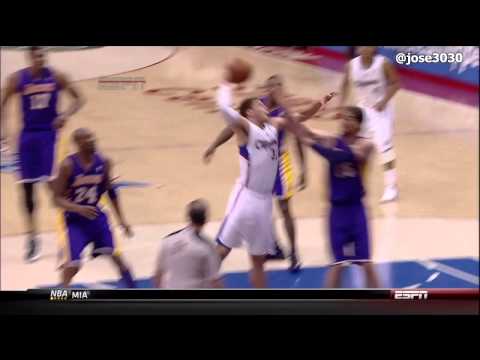 The dunk is amazing, of course, but what might be more amazing is the face that Bynum makes after all this goes down.  It's just perfect.
Yup, that looks about right. Lakers won though, Pau… ya got that going for you.
-bp
[lobbed by Little Caster, via TBL via @Jose3030 and, well, @Jose3030]