Man, I miss Khalil Greene. That's a screengrab from 2004 when the Padres were rocking throwbacks with their normal blue helmets. We've come a long way since then. The Padres are wearing their 1984 whites tonight and aside from the actual '84 season, my favorite memories from these unis are Khalil putting on a highlight clinic against the Cubs in 2004. He was unreal. I found some video of it. Even though The Professor shut down the Padres at the plate, Khalil was amazing at short. One on One with Jane Mitchell, head to the 1:30 mark for the highlights. Bonus, there's a ton of Matty V. calls on this bad-boy.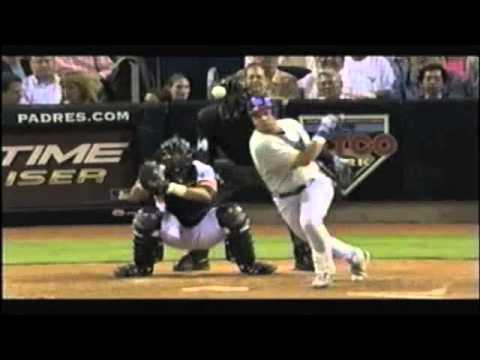 "I was more fired up about the uniforms, honestly, than anything else." Here's the boxscore and recap to that game. Padres lost. Greene was spectacular.
So much potential… hindered by so much sadness. Sad.
-bp