What a glorious day.  Glory.  Here's a quick review…
We did not, as planned, ask Gates whether he preferred Rivers or Drew Brees at QB.  Prior to arriving we thought that'd be hilarious, throwing that awkward question bomb… 1. because it's completely ridiculous, and 2. there's the morsel of reality that Gates personal best single-season TD (13) is with Brees (2004).  Despite its narrow potential to set a humorous, relaxed tone… with hindsight it seems best to've left it unasked.
Nor did we cannonball the player ice bathes, which were set up outside on the sidewalk leading to the chow tent.  And not only because it was against the rules and we'd've gotten kicked out of Chargers Park before dinner… but also because players like King Dunlap were icing down.   He's 6'9" 350lbs.  He could stuff us into a postal box and roll it down Murphy Canyon.   That?  Don't do that.
No big deal. Just chattin' it up with Magic Mike.
We were remarkably well-behaved.  I didn't bring a flask.  This event, it turns out, was an EXTREMELY rare instance where I could imagine thinking "I'd be having a better time if only I was more sober."  In fact, it may be the only time I've thought that.  Yeah, I've never thought that.  And when I caught a Nick Novak field goal… I was psyched to be almost entirely sober… 90%, I'd say.  If I'd've been tugging off my flask… guarantee I take that field goal off my lower face… in front of 3,000 fans watching this practice.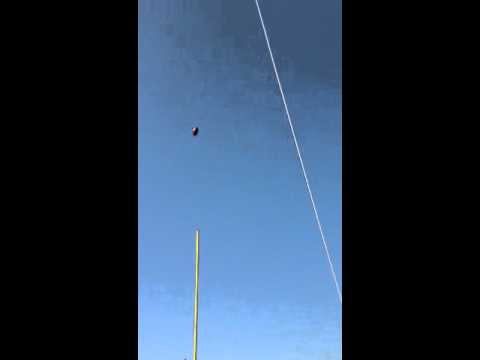 [editor's note: apologies for the terrible quality on Chuck T's video, but you can still see how caster caught that ball with incredible ease, and then just tossed it back in to one of the coaches like he'd been catching field goals for years. all nonchalant-like. stallion. – bp – **updated the video… crystal clear now**]
The dinner with Rivers and Gates was terrific.  Eating and chatting, with unexpected ease.  I'd been so nervous about how nervous I would be.  But conversation was open and candid… about life as a player, family, team management (former and current), other players in the league.  Both of these men were gracious and humble and funny.   After the post-dinner picture session, where a bunch of cameras took a bunch of pictures and both players headed back to the locker room, I noted aloud "Oh no, Philip didn't get any pics with HIS camera."  And I was so proud of my humorous quip, I actually thought about running after Rivers so I could tell him my joke.   Instead I just stewed, wishing I'd've said it while he was still within earshot.  I briefly imagined me running up to him, like a jerk, out of breath… to share my joke about him… with him.  Oh well, I'm sure he'd've loved it.
After they'd left, we sat around the table… sharing a few select memories, before Body stood up and said… "I'm going back for seconds… now that I'm not so nervous."  The food, btw, was delicious.  Ribs, salads, burgers, pastas, chicken quesadillas, eggplant parm.  Lean proteins, high quality carbs.  Also, it didn't go unnoticed that, in the buffet line… a bucket of shelled pistachios.  Those things are $20 per pound in the bulk food aisle.  I love it… sparing no expense delivering the players high-density Omega-3 antioxidant foods.  Good work.
After dinner, Bill Johnston showed us around the team offices and training center… showing us things fans would love, because that's what he is… a fan.  It was amazing.  So many thanks to him and the entire Chargers PR staff for making a memorable day impossibly memorable.  Glad we didn't get kicked out by deciding to jump in those cold pools.  Phew.
Go Chargers.
-caster
[read BP's intro to our day at Chargers Park here]